THE DELTA SKIRTING HEATING SYSTEM
TECHNICAL PROPERTIES. MODELS. TYPES.
The Delta skirting heating system is supplied in a range of over 200 RAL colours to integrate with any desired colour scheme.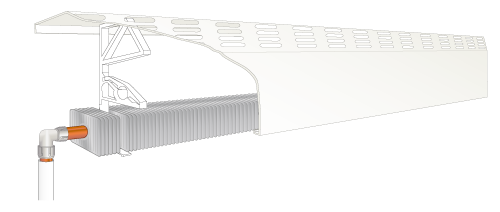 THERE ARE 4 TYPES TO CHOOSE FROM
The mini - for where space is limited. Ia and lla and the llla type - with even more capabilities.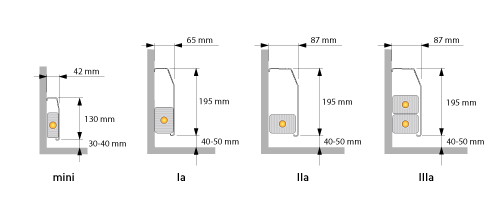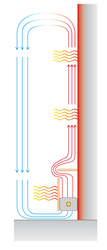 Ideal for cold walls and large glas surfaces.
Variotherm's skirting heating systems generate a veil of hot air along cold walls in seconds. This makes any room cosy and warm.
How a cold wall becomes a wall with radiant heat:
These infrared images show the rapid effect of our skirting heating systems. A veil of warm air is developed in just a few minutes. It blocks off the cold and heats the wall.

SIMPLY. QUICKLY. INSTALLED.
All the steps needed to complete the installation work have been developed by specialists with their practical application in mind. The installation procedure is therefore quick, and can be completed by just one person. Simply screw the bracket onto the wall and insert the heating elements.