5:0 for the VarioManifold 5.0
The new heating/cooling manifold, the 'VarioManifold 5.0', has an even more slimline structure and is even easier to affix thanks to the new bracket sets. The new manifold also offers other benefits and additional security features.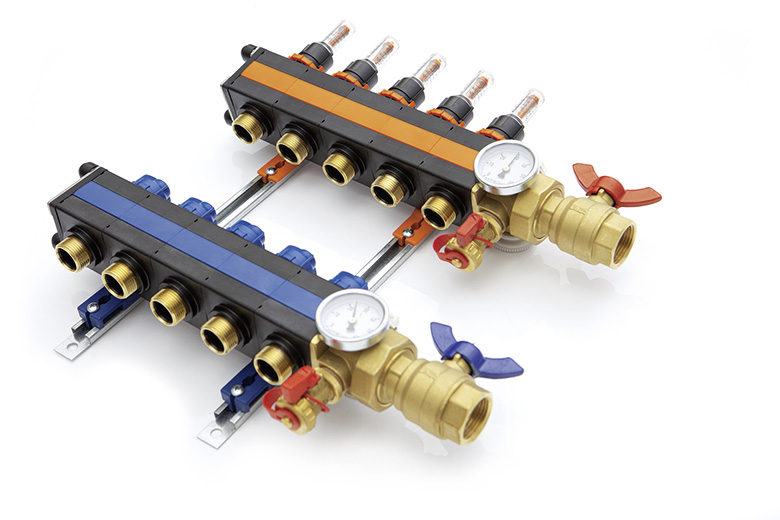 For surface heating and cooling systems (floor, wall and ceiling), a heating/cooling manifold ensures precise regulation of the required flow quantities for an even distribution of the water in the pipes, and that the room temperature therefore remains at a consistent level. Thanks to the modular structure, the VarioManifold 5.0 is available with up to 17 heating/cooling circuits, and can also be extended at a later stage.
Five pioneering improvements and further developments enable even greater security and faster installation.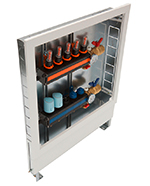 5 benefits at a glance:
Benefit 1: slimmer size
Thanks to the tapering of the segments to a length of 50 mm each, the overall length of the manifold is reduced. The new bracket technology and the positioning of the thermometer enable a reduction of 18 mm in the manifold box depth. As a result, the space in the new manifold box (flush mounted), which is just 80 mm deep, can be optimally used.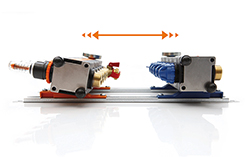 Benefit 2: flexible positioning
The new bracket technology (click installation) combined with the installation rail guarantees extremely simple, time-saving installation. The manifold bars can be adjusted horizontally and vertically.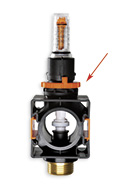 Benefit 3: reliable setting
Once it has been adjusted, the control valve can be returned to the set value after it has been closed (e.g. during flushing) thanks to the preset ring. As a result, the EN 1264-4 standard is met in full.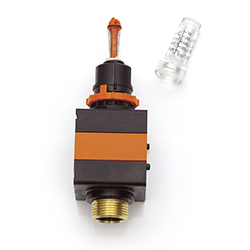 Benefit 4: easy cleaning
The viewing glass of the flow meter can be unscrewed and cleaned while under pressure. As a result, a precise reading on the glass (litres per hour) is guaranteed at all times.
Benefit 5: slim price
The VarioManifold 5.0 not only has a slim design, but also a slim price. With an average price reduction of 11%, the high-quality, innovative product costs even less and has improved features. And the refreshing new design is an added bonus!