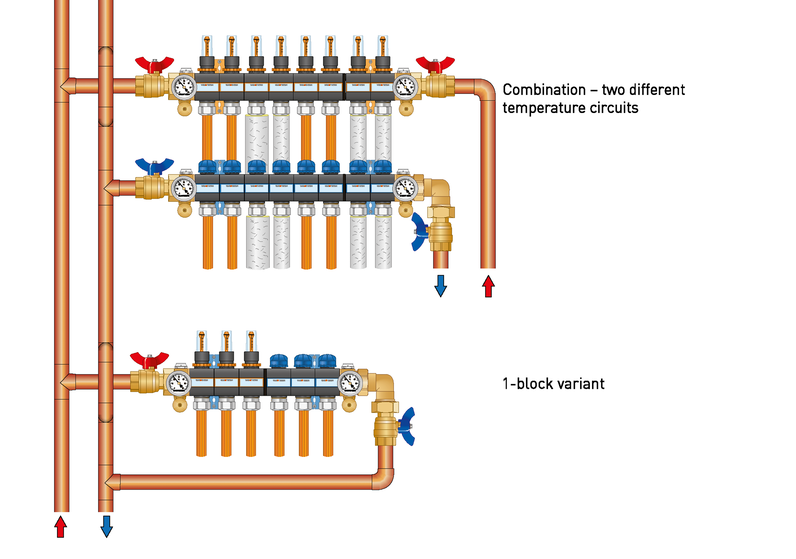 The VarioManifold 5.0, Variotherm's heating and cooling manifold, saves space, offers flexible installation options and can be precisely configured. It is also easy to clean.
Speaking of flexibility: Did you know just how flexible our heating and cooling manifold really is? It can be constructed as a 1-block manifold, saving space in terms of height!
If combining two different systems, you can regulate the heating and cooling systems using the two-pipe manifold combination, with full clarity retained. This allows thermally activated areas to be controlled separately from one another using zone valves. Twice the benefits: In winter, heating can be provided via underfloor and ceiling heating. In the summer months, underfloor heating is deactivated and rooms are cooled via the ceiling. The two manifolds are separated by a dividing plate.
The benefit: The manifold solution is stored neatly in an on-wall or in-wall manifold cabinet.