WORLD RECORD WITH VARIOTHERM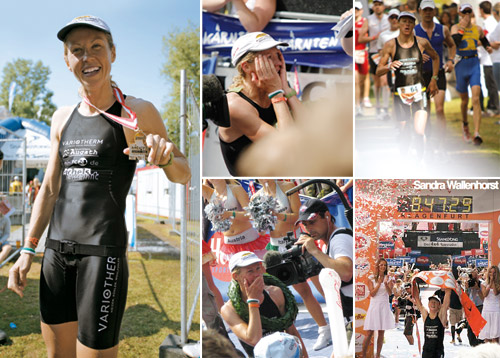 At 7 a.m. on 7 July, 2,453 triathletes set off from Strandbad Klagenfurt and the weather was still holding out. With the day pleasantly warm and just a few clouds in the sky, conditions at first were ideal for the tournament. But that all changed as the race progressed. A bad weather front swept over Carinthia and the rain sheeted down. Yet Belgian Marino Vanhoenacker achieved an outstanding time of 8:06:11 to win IRONMAN Austria for the third time in a row.
The biggest sensation of the day, however, was created by German triathlete Sandra Wallenhorst, sponsored by Variotherm. She not only secured her first IRONMAN victory, she also scored a new women's world record. Her world-beating time was 8:47:26 hours. With this outstanding achievement, she obliterated the previous record which was over nine hours.