Business partner visits Variotherm & Vienna
At the beginning of October our business partner in Saxony, Germany, the company Ackermann visited our premises. Among the visitors were the manager of the company Andreas Ackermann, his wife, his son and family. The aim of their visit was not only to see Variotherm but also to spend some time together as a very friendly relationship has developed over the years.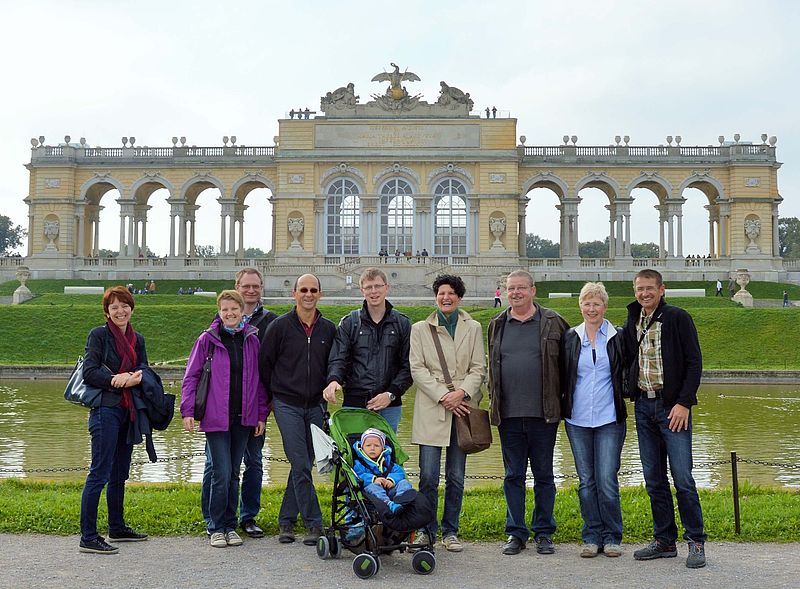 After having visited the premises of Variotherm the family Ackermann moved on to Vienna. Together with some employees of Variotherm they enjoyed the Schönbrunn Palace, the Schönbrunn Zoo and the vibrant city centre of Vienna. Of course a visit to the café Landtmann (since 1873) was not missed out as well as the traditional Sachertorte, apple strudel and Viennese coffee.
We thank our longstanding business partner the company Ackermann for their visit!