THE NEW WEBSITE WITH EVEN MORE SERVICE FOR PARTNERS & CUSTOMERS.
The online world of Variotherm in renewed splendour with fresh colours and forms. Find everything at a glance on our new website. More clearly arranged and faster than before.



1. New design with new image pictures
The new site has more space and is even clearer. The amazing new image pictures show our world of products even better. Orange and white balls stand for heating and cooling respectively.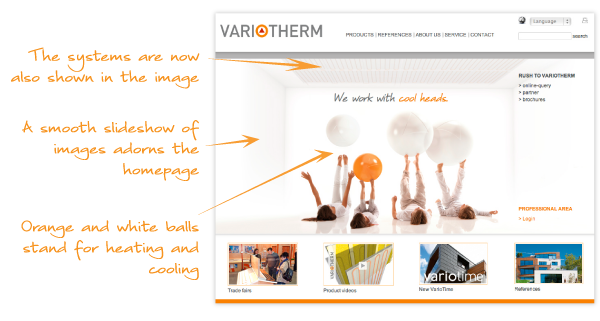 2. Clear presentation of information and news
The latest news, all videos, Variotime and the references are shown here with direct links.



3. Unique projects - Our references
This area contains references from around Europe in an easy-to-select structure. The look of the detail pages was also redesigned - with large images and a simplified view. Have fun browsing!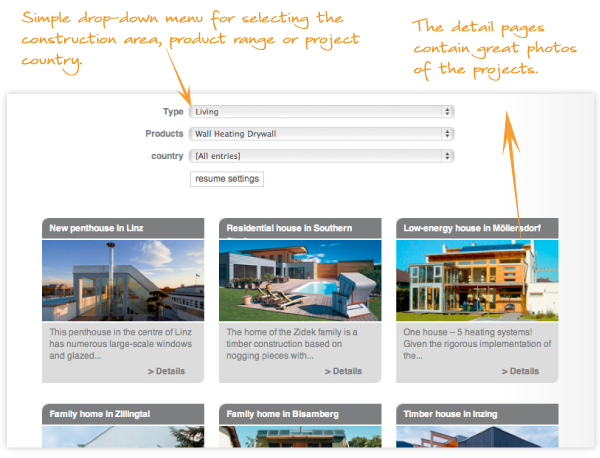 4. New professional area for our partners - Register now!
You can log in conveniently using your old access data, and view and download all of the important documents on the various areas. All technical information, images, posters, logos, GAEB, DATANORM and all product folders and advertising subjects are now available as high-resolution versions for download. If you don't have access data to our professional area, register now!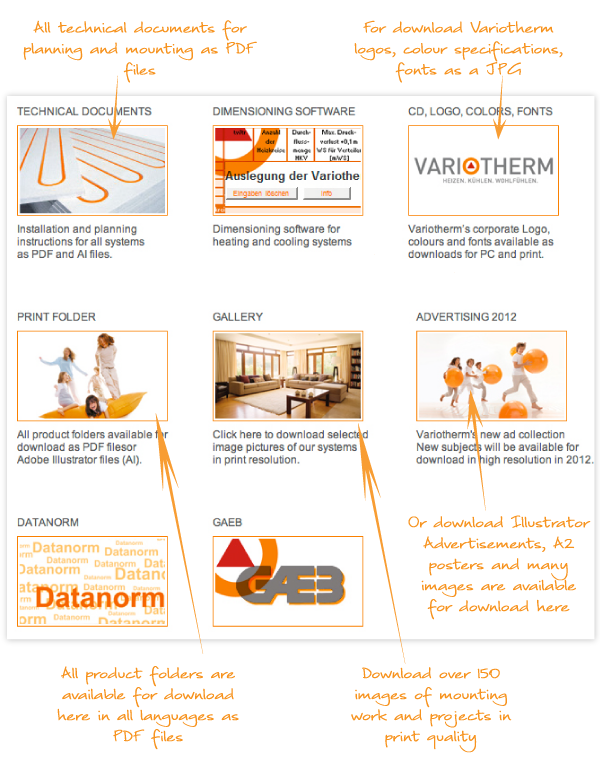 5. A2 posters for new advertising subjects
The new advertising line shows our customers the Variotherm world even more impressively. We present the fantastic world of Variotherm in an unmistakeable style. Orange and white balls with the Variotherm triangle indicate heating or cooling systems. Another new feature - Our products are slightly transparent in the illustrations. Why not download them right now from our new professional area?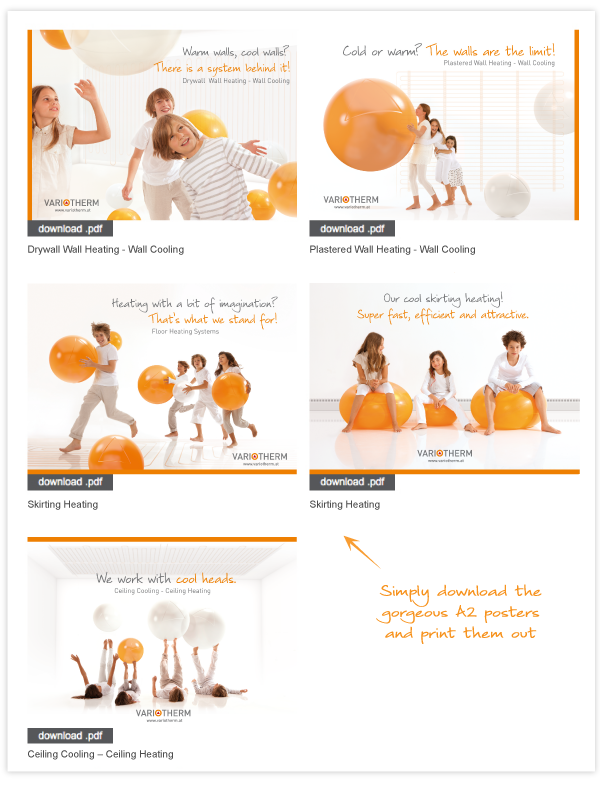 6. The next highlight - Our new image database
Another highlight opens for our partners. Success starts here for anyone who wants to use our images for advertising purposes. We have chosen some of the best images for you. From mounting to beautiful sample applications. NOTE: The images are only released for use by Variotherm partners and members of the press. The copyright holder – © Variotherm – must always be specified.